Shenzhen Geerady New Energy Co., Ltd. is a specialized enterprise engaging in the research, production and sale of environmentally friendly Ni-Mh, Ni-Cd, Li-polymer, Li-ion, LiFePo4 battery and emergency module. We are a
China Lifepo4 Battery
supplier. We have 10 years' experience in manufacturing rechargeable batteries and we can assemble the cells and batteries as per your designs and requirements. All of our batteries have passed the evaluation of ISO 9001, UL, CE and RoHS certifications. Our main battery types are:1, Ni-Mh &Ni-Cd batteries, 100,000pcs/day2, Li-ion batteries, 50,000pcs/day3, Li-polymer batteries, 50,000pcs/day4, LiFePO4 batteries, 20,000pcs/day5, Emergency module, 5,000pcs/day.We take humanistic management as our concept, regarding people as the most important factor in our development. We pay sincere attention to safety & environmentally friendly and undertake the responsibility of the society. We, with great passion and faithfulness, are willing to provide you with perfect services and striding forward with you to create a bright future. Shenzhen Geerady New Energy Co., Ltd is a China lithium battery manufacturer which specializes in making Lithium Iron Phosphate (Lifepo4) battery cells and Lifepo4 battery packs. LifePo4 is very light weight and offers great cycle life which makes it the ideal product for many new designs like solar street lighting, solar storage,Solar Energy,UPS system,Golf Trundler,Electric Vehicle,EV car , Power Tool and RC hobby, Golf Car, Golf Trolley, Telecommunication Base Station,Telecom System, medical/hospital cart,Mobile Medication Carts, Hospital Furniture, Hospital Trolley, Commercial Furniture DNK has the capability to custom design a LiFePO4 Battery Packs to fit your new product's specific needs, Simply Convert a Great Idea Into a Reality. DNK can design safe and reliable solutions to meet your specifications, from small single-cell packs to large battery packs, popular capacity like 12v 20ah, 12v 100ah, 36v 10ah, 48v 20ah, 48v 100ah DNK prides itself on using only the highest quality cells to make LiFePO4 Battery packs. Only battery cells with long track records of safety and reliability meet the DNK strict quality standard.
Our products: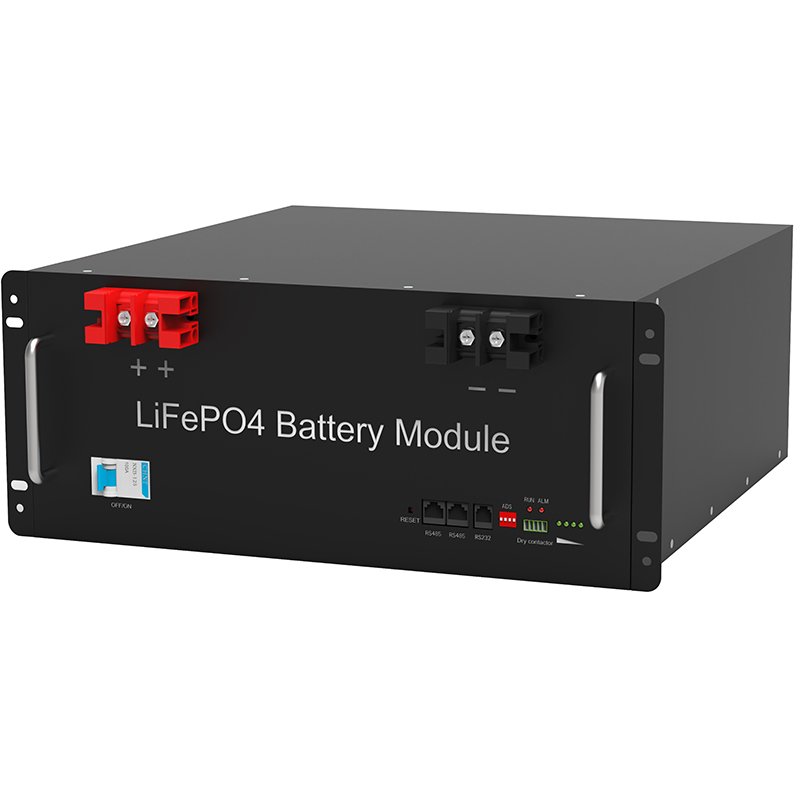 48V 100AH 120AH 140AH 160AH Rack Telecom LiFePO4 Battery
  Why Lifepo 4 battery packs
Lithium iron phosphate battery,normally called LiFePO4 battery, also short for LFP battery (with "LFP" standing for "lithium ferrophosphate"), is a lithium ion battery with lithium iron phosphate as cathode material. Since Lithium iron phosphate material is more durable, safe, fast charging in characteristics,the Lifepo4 battery pack has at least five major advantages: 1 Higher safety, no explosion issue 2 Longer service life, normally more then 2000 life span,and can be used for 7 to 8 years 3 Environmental Friendly, it does not contain any metallic chemical element or precious metals and are generally low cost in regarding to materials), 4 Fast charging, it can be charged at a fast charging station within 15 minutes to 80%, after 40 minutes at 100% 5 Wide operating temperature range,It is commonly accepted that LiFePO4 battery does not decompose at high temperatures.
FAQ on Lifepo4 battery packs
What are DNK Lifepo4 Batteries?
Our lifepo4 batteries work great in all 12V-48v vehicle applications (include but not excluding solar street lighting, solar storage,Solar Energy,UPS system,Golf Trundler,Electric Vehicle,EV car , Power Tool and RC hobby.Golf Car, Golf Trolley, Telecommunication Base Station,Telecom System, medical/hospital cart,Mobile Medication Carts,, Hospital Furniture, Hospital Trolley, Commercial Furniture). Our batteries are the smallest, lightest and most POWERFUL batteries available compared with our competitors.
  What is the range of voltage for the batteries?
12V 24V 36V 48V 20AH 40AH 100AH batteries, with pvc or plastic casing
  What can I use a LiFePo4 Battery for?
Power Tool and RC hobby.Golf Car, Golf Trolley, Telecommunication Base Station,Telecom System, medical/hospital cart
  How long will my Lifepo4 BATTERY Packs Last?
That depends on many factors. In case there is no abuse, the DNK batteries are expected to last 5 to 6 years. Under ideal usage and storage conditions, we expect 8 to 10 years.
Why Your batteries are a little cheaper then your competitor?
All of our lifepo4 batteries are manufacturered our own factory, and there is no markup –you are dealing with factory. The other reason is we are producing in large volume,and thus can buy cheap material in some way, by passing the value to our customers, we want to work closely with you to get more market.
Why Lifepo4 Batteries? What's the Pro's and Con's of LifePo4?
Basically, LifePo4 Battery Cells have the following features: –High Energy Density , from Laboratory testing, it can theoretical reach a capacity of 180mah/g and mass production capacity as high as 165mah/g. –10x Longer Life span In comparison with lipo battery which has a cycle life of 500 or 1000 cycles, LiFePO4 battery can extends its battery life up to 3000-5000 cycles. –High temperature performance, since lifepo4 batteries are mostly used for solar storage, street light, mobile satellite station, Ebike or even EV Car, so it's very important to have chemicals that can endure high temperature, for LiFePO4 battery, it can have High thermal stability of phases up to 500C. LiFePo4 batteries are considered to be safe, non-flammable and non-hazardous by international regulated standards among all kind of lithium battery packs
  What is BMS and Do I need BMS?
BMS is short for battery management system, which is an electronic regulator that mainly designed to monitor and control the charging and discharging voltage and current of lifepo4 battery cells or other rechargeable cells . For Battery packs that contains too many battery cells, since battery cells voltage and capacity is not performing the same all the time, that's why BMS comes out. A BMS is a simple electronics system to measure and control voltage and current. and it will stop charging when the desired voltage is reached. For example, in 10 cells pack, some battery cell may reach its full capacity already, while others might only 80% full. In case battery cell are already charged full, the BMS will shut down the power flow, in case there is no BMS, the already fulled charged battery cell will go on with the charging and thus will short its life or even cause heat or fire. Some BMS can even monitor many factors such as temperature,humid,etc.. some can even send data to computer or App, so people can read the data on time.
  Can I Custom my battery packs? Can you Design BMS for our new invention?
Yes welcome to contact us.
Where are LiFePO4 batteries made?
China dominates the battery market While the main producers of unrefined lithium for batteries are, in order of production, Australia, Chile, China, and Argentina, it is China that dominates the global market for lithium-ion battery production.
Who is the largest manufacturer of lithium batteries in China?
Shenzhen Geerady New Energy Co., Ltd We are Shenzhen Geerady New Energy Co., Ltd is specialized in lithium battery energy storage system,commercial and domestic photo voltaic power generation project of new energy, located in Shenzhen City,Guangdong Province,China.Our products cover from lithium battery cells,lithium battery packs and the controller systems,solar inverters,solar panels,normal inverters,UPS and the related system.From system design,site service,device installation,construction supervision,after sales service and other comprehensive service are our project.The company base in Shenzhen city,Guangdong Provinces,China provide lithium energy and new energy products,power supply system,quality site services,solar project outputs supply one-stop service. Company team memberse with domestic famous universities of education,in a unmber of well-known domestic enterprises engaged in lithium battery energy,power supply system and solar new energy-related work,at home and abroad with many years of rich experience in project background,Geerady new energy business development to "One Belt, One Road"Developing countries,with the cooperation of all countries to agree on foreign trade.
What percentage of lithium batteries are made in China?
China is by far the leader in the battery race with nearly 80% of global Li-ion manufacturing capacity. The country also dominates other parts of the battery supply chain, including the mining and refining of battery minerals like lithium and graphite.
  Our advantage:
  Safety in Use. Environmental Friendly.
 LiFePO4 battery will not catch fire or explode during rapid charge or discharge. Unlike other Li-ion technologies, LiFePO4 batteries are virtually incombustible due to the chemical stability of their Phosphate cathode material.
   Environmental Friendly without any heavy metals.
  High Energy Density. Impossibly Light.
   LiFePO4 battery has a good "weight-to-energy density" ratio. And its weight only 40% of Lead Acid Battery.
   So when high energy density and light weight are desired, LiFePO4 battery is particularly well suited for portable power tools, medical devices, and portable solar energy system.
  Longer Cycle Life. Better performance.
   LiFePO4 battery has a service life of more than 2000 cycles at 100% depth of discharge and a remaining capacity of 80%.
   The self-discharge is among the lowest of all rechargeable battery systems. Tolerant of exposure to high temperatures.
As one of the most professional lifepo4 battery pack manufacturers and suppliers in China, we're featured by quality products and customized service. Please rest assured to buy or wholesale custom made lifepo4 battery pack at competitive price from our factory.
  QC PROFILE
High standard quality control in manufacturing process is one of the most important factors of most business success, QC inspection on each step, on some important part. Testing ...
Featured Articles:
Rack Telecom LiFePO4 Battery 48V 100AH 120AH 140AH 160AH
Rack Telecom LiFePO4 Battery 48V 150AH 180AH 200AH
Powerwall LiFePO4 Battery 48V 100Ah 5KWh
Rack Telecom LiFePO4 Battery 24V 100AH 120AH 150AH 200AH
Rack Telecom LiFePO4 Battery 12V 100AH 120AH 140AH 160AH
LiFePO4 Battery 48V 100ah
LiFePO4 Battery 24V 100ah
Wall-Mounted Energy Storage LiFePO4 Battery 48V 100AH 120AH 140AH 160AH
Wall Mounted Battery Storage LiFePO4 Battery 48V 100AH 120AH 150AH 180AH
Recommend:
LiFePO4 Battery Manufacturer
Energy storage battery Manufacturer
Integrated machine energy storage battery series Manufacturer
Lead lithium battery Manufacturer
Outdoor Backup Battery Manufacturer
Portable outdoor power supply Manufacturer
Power battery Manufacturer
Powerwall LiFePO4 Battery Manufacturer
Battery rack Manufacturers
Telecom LiFePO4 Battery Manufacturer
Wall mounted battery storage Manufacturer